Brave Browser Adds Filecoin to Wallet
The Filecoin ecosystem is excited to announce that with today's release of Brave browser 1.40, the wallet feature now supports FIL, the token for Filecoin, the storage layer of Web3. Brave's 56+ million users can now use FIL natively in the browser's wallet, easing access and usage of Filecoin.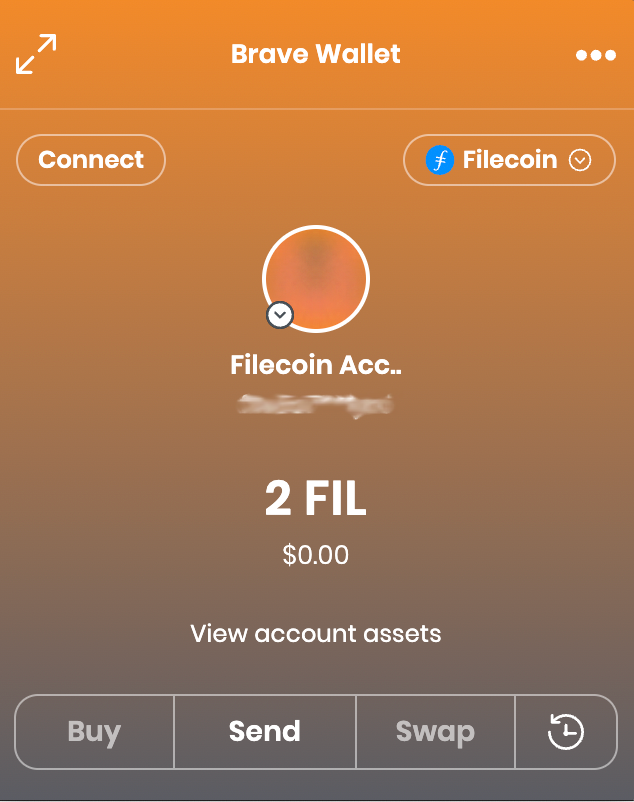 Brave added the native wallet to the browser in late 2021 with support for EVM compatible blockchains and L2s, with an open source license to enable community participation in the development. Filecoin support means users can create and manage FIL wallet accounts, and send and receive Filecoin directly in the browser. The feature also works with the Ledger hardware wallet, with the ability to import FIL accounts from the device.
The implementation of FIL support in Brave's native wallet is a C++ client to Glif's RPC endpoint. Glif is a suite of interoperable apps and tools for the Filecoin network, comprising libraries, a web front-end for working with Filecoin and hardware wallets, and the RPC service used by Brave.
Brave and Protocol Labs' ongoing collaboration dates back a number of years, from the early inclusion of the IPFS Companion extension to the January 2021 release of a full suite of IPFS features, making Brave the first major browser to ship a full IPFS node.
Special thanks to the Brave team, Jonathan Schwartz and team at Glif, and, as always, to the Filecoin community.