Filecoin News 20: HackMoney, Web3 Weekend, Starling Lab, and More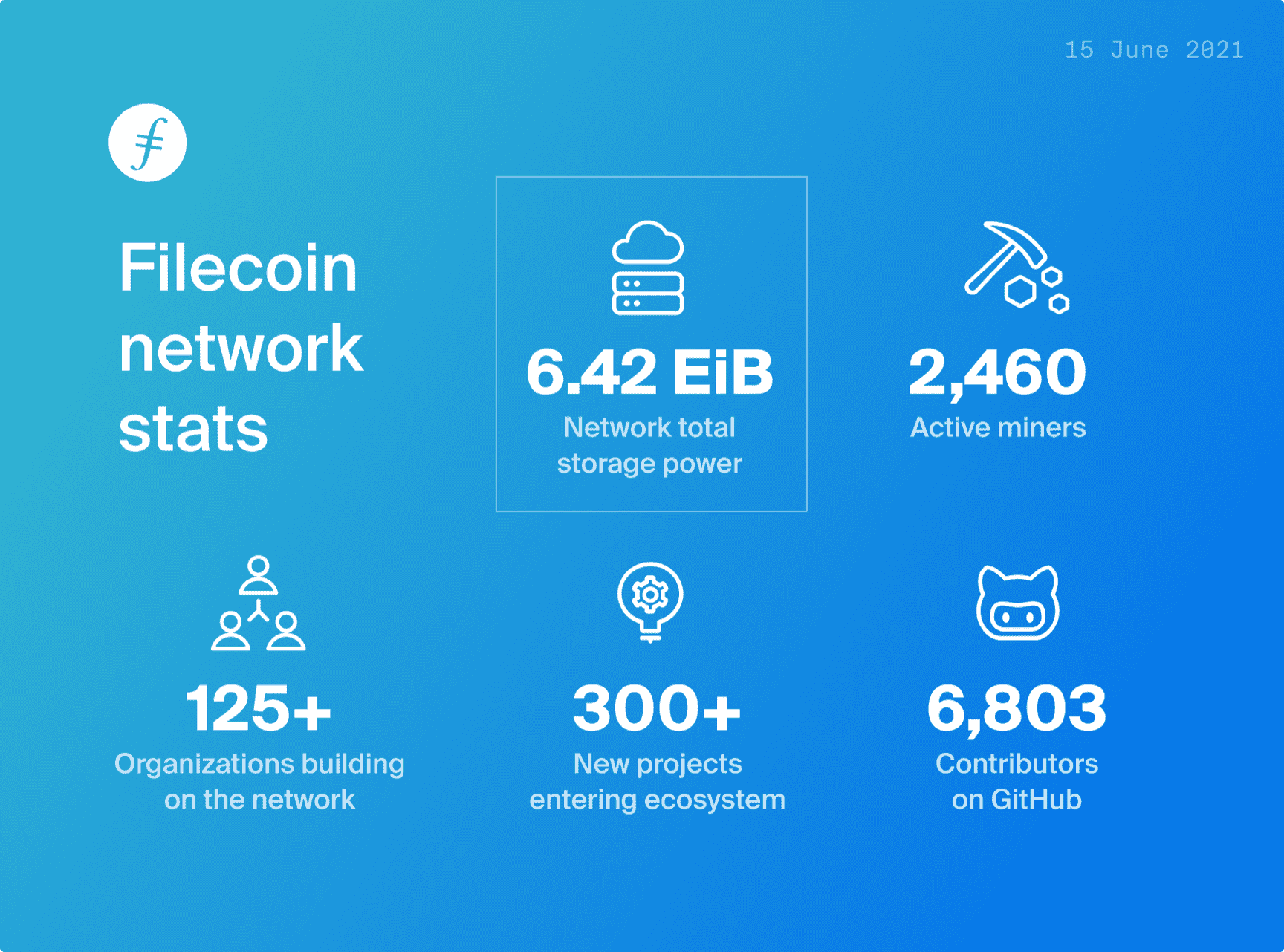 Build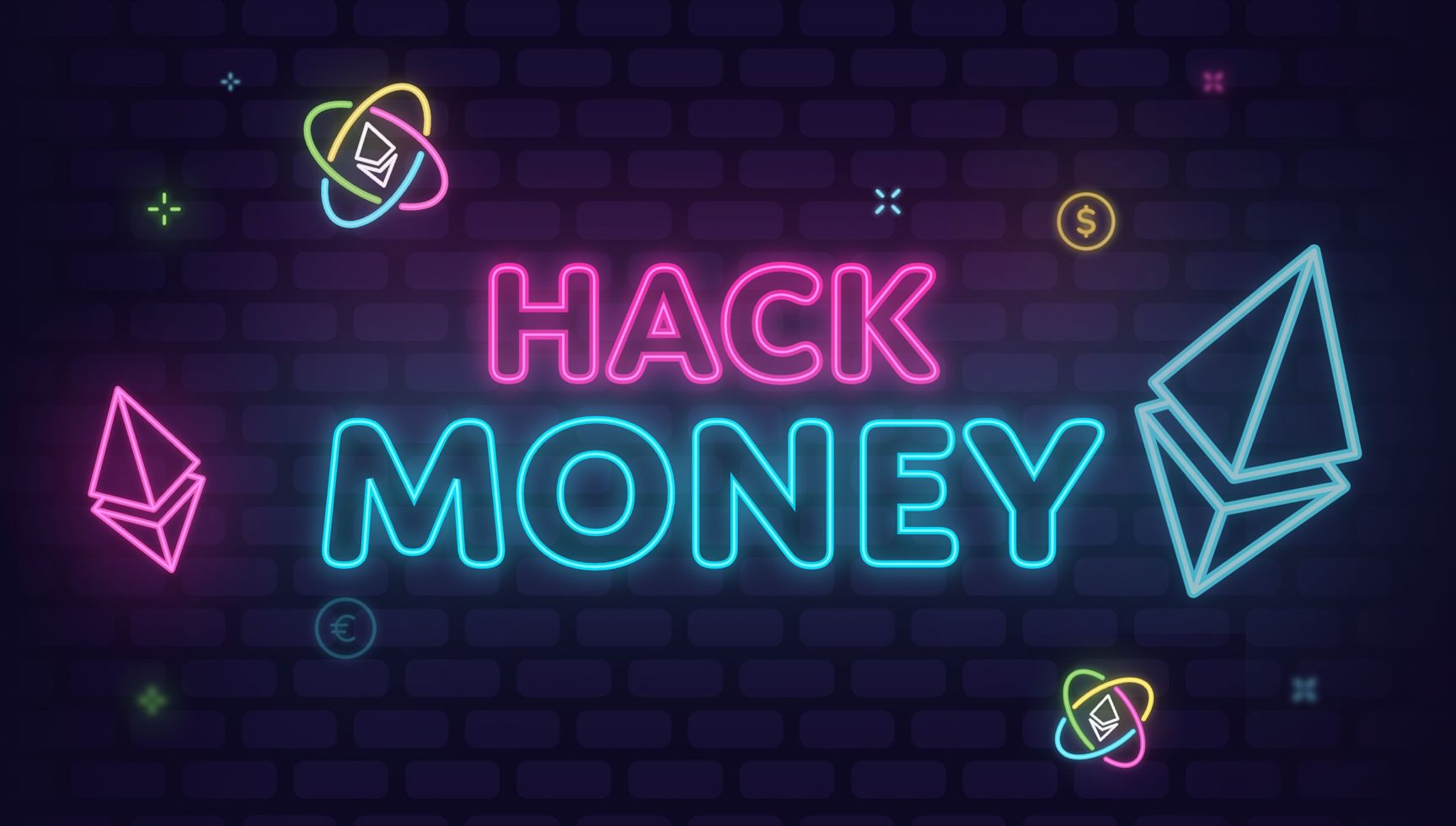 HackMoney starts this Friday, June 18!
Join over 1,000 likeminded engineers, designers, and creators at HackMoney, a 3-week long hackathon dedicated to building the future of finance running from June 18th through July 9th. The event will be an opportunity to focus on building a new product/protocol for the hackathon, learning at the summits and workshops, and gain valuable feedback from ecosystem professionals along the way. To support innovation and exploration to this end, Protocol Labs is offering a prize for exceptional projects - a first prize of $4k FIL, and $2k FIL for two runners up.
Additionally, Protocol Labs is putting up a $10k FIL prize pool to be divided evenly between all projects using IPFS, Filecoin or Libp2p. Also check out the full schedule of events ongoing all week. And be sure to tune in for a talk with Filecoin CryptoEconLab Lead, ZX Zhang, as he discusses "1st Principles Thinking — History of Finance & Filecoin" on Thursday, June 17th at 11:30am ET.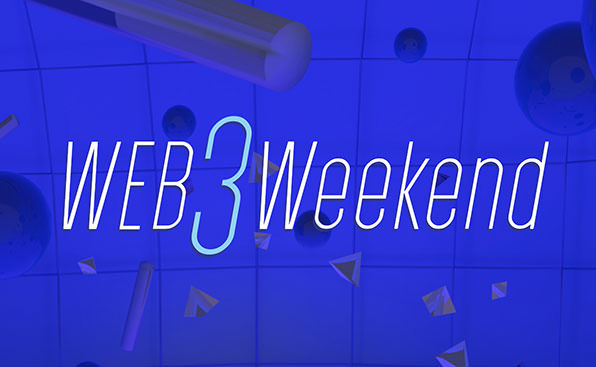 Web3 Weekend in Review
What better way to dive into all things Web3 than a weekend hackathon? The folks at ETHGlobal thought so, and we joined them during the last weekend in May for Web3 Weekend.
This three-day event kicked off with a full-day summit, bringing together experts and luminaries from across the ecosystem to encourage and inspire builders to challenge the idea of what's possible with decentralized technologies. Over the weekend, we offered a combined $20,000 Filecoin (FIL) prize pool distributed evenly between all submissions built on or with IPFS or Filecoin during Web3 Weekend. Any project built with ecosystem tools like Textile, Pinata, Fleek, Ceramic, Fission, Livepeer, and more received a prize—over 65 finalists in total! Check out this post for a full recap including challenges and finalists, as well as Protocol Labs' talks and workshops from the event.
Store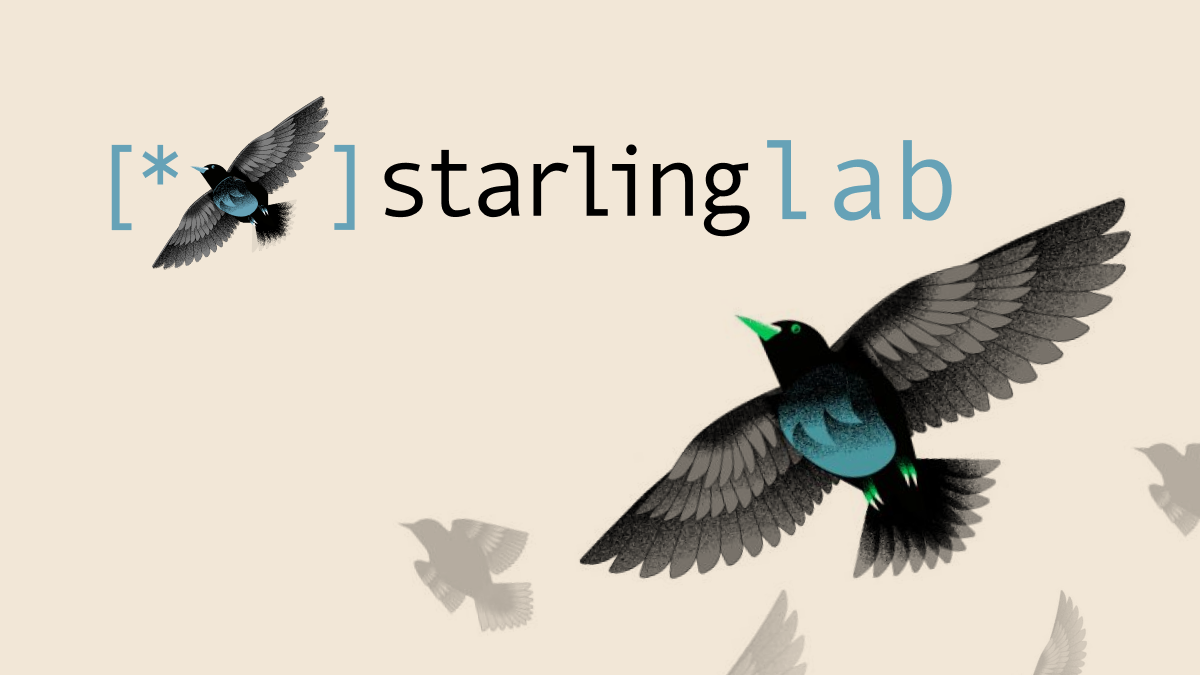 Starling Lab: Establishing Trust for Humanity's Data
Announcing the launch of Starling Lab, a commitment to continue building the frameworks required to endow humanity's most vital digital information with trust. In collaboration with the USC Shoah Foundation and Stanford University, Starling Lab is deploying technology and methods that make the decentralized internet a viable platform for social impact. With an initial commitment of $2 million of funding from Protocol Labs and the Filecoin Foundation for the Decentralized Web, The Starling Lab is the first center in the world dedicated to using decentralized tools to advance human rights.
Core to The Starling Lab solution is the Starling Framework, a set of open-source prototypes, best practices, and case studies built upon IPFS and Filecoin that help to reduce information uncertainty in digital media. The Starling Framework rests on the fundamental need to capture, store, and verify information to protect its integrity. Read more about Starling Lab.
Mine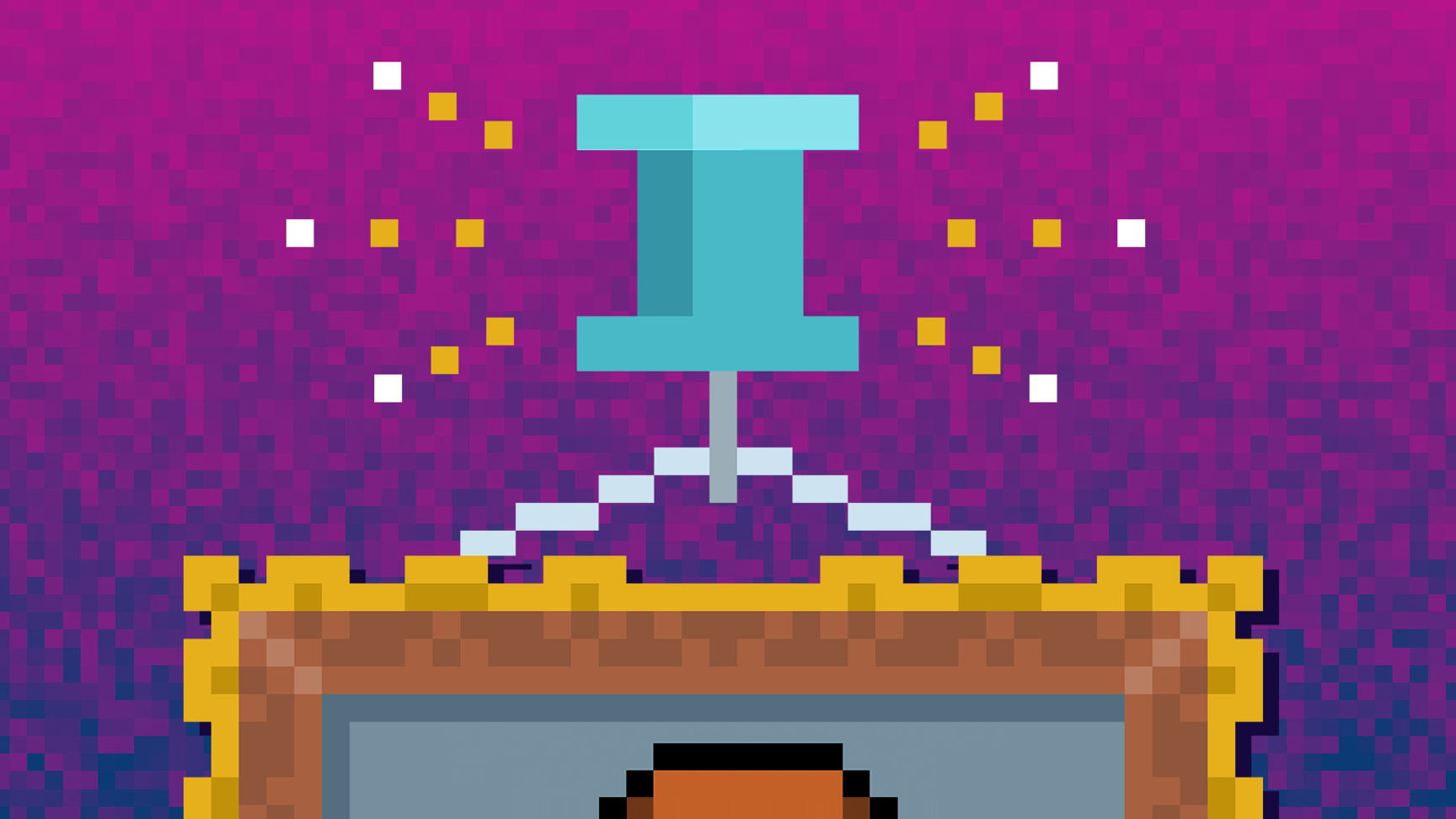 IPFS, Filecoin, and Content Persistence
There are two fundamental problems facing the sustainability of content on the internet: addressing and persistence. Addressing refers to the way in which internet users can find the content that they're looking for online. Today, the Web leans into location addressing, or finding content by where it is located, as opposed to content addressing, which allows network participants to confidently and consistently ensure their content does not change over time without a clear record of that change. Persistence refers to the ability of those network participants to continue accessing content in perpetuity, without worries of the content disappearing or becoming unavailable for any reason. Learn more in this recent blog post..
Mine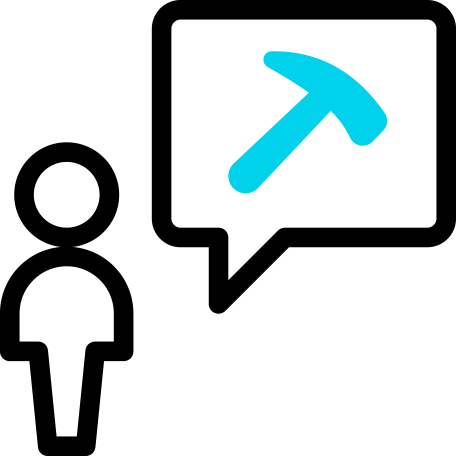 Mining Energy Questionnaire
Calling all Filecoin miners - we are still looking for community members to complete the Filecoin Mining Energy Questionnaire. Help us improve ecosystem initiatives and community support by participating in this short survey - we'd be very grateful for your input. Thank you for your ongoing work to strengthen the community.
Updates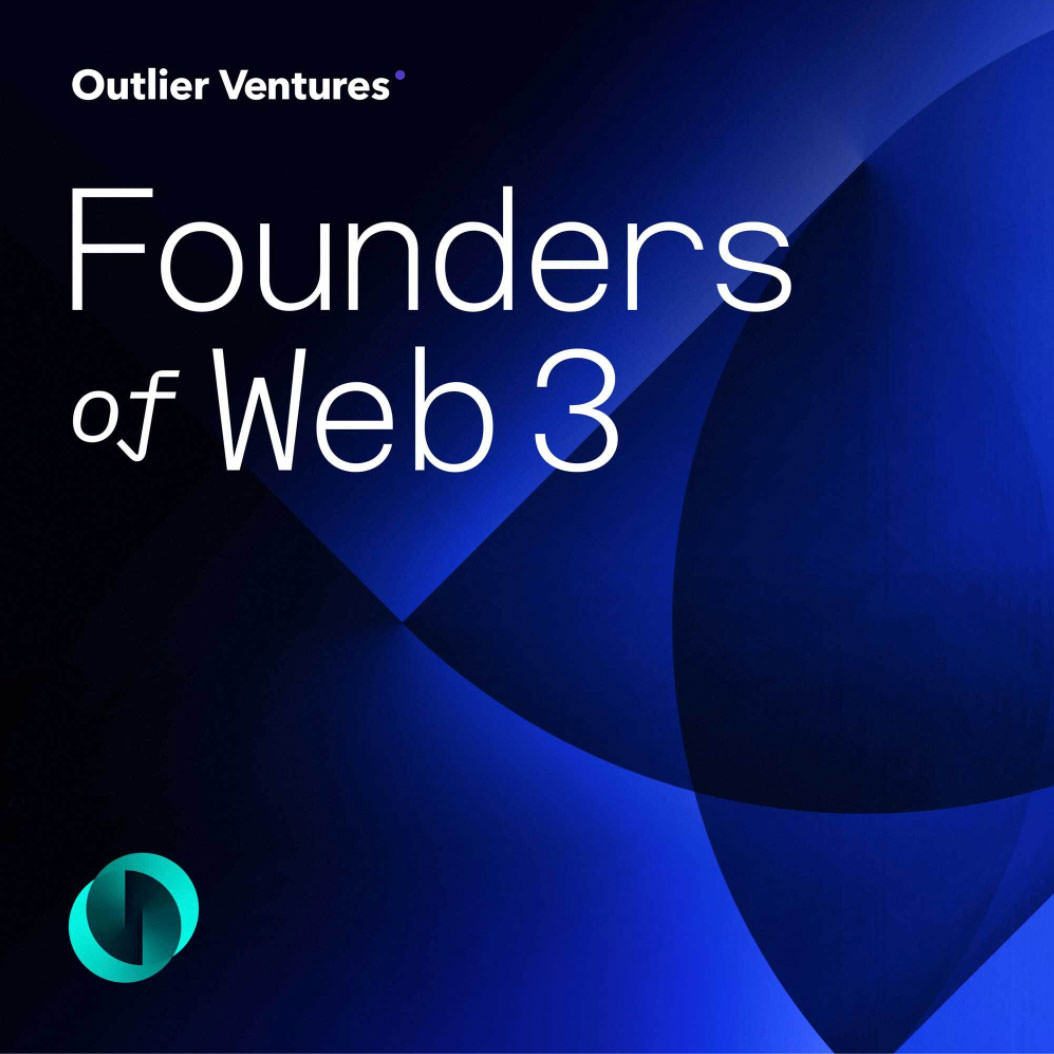 Founders of Web 3 featuring Juan Benet
Today on Founders of Web 3, Juan Benet Founder and CEO of Protocol Labs, joined Jamie Burke to discuss the future of the decentralised Cloud, the new data economy, data as an asset for DeFi, IPFS and decentralised storage for NFTs, and their exciting new accelerator partnership with Outlier Ventures. Tune in!

Update from the IPFSForce Team
Filscan 2.0 is here! Improvements include viewable Pool Ranking, Large Amount Transfer, etc. (with a Day/Night mode), more comprehensive data analysis about the consolidated performance of the mining node, including the reward and cost, its ranking in the whole network as well as the FIL market trends. In the long-term plan, Filscan will provide more valuable data about the largest distributed storage network to serve all kinds of ecosystem participants.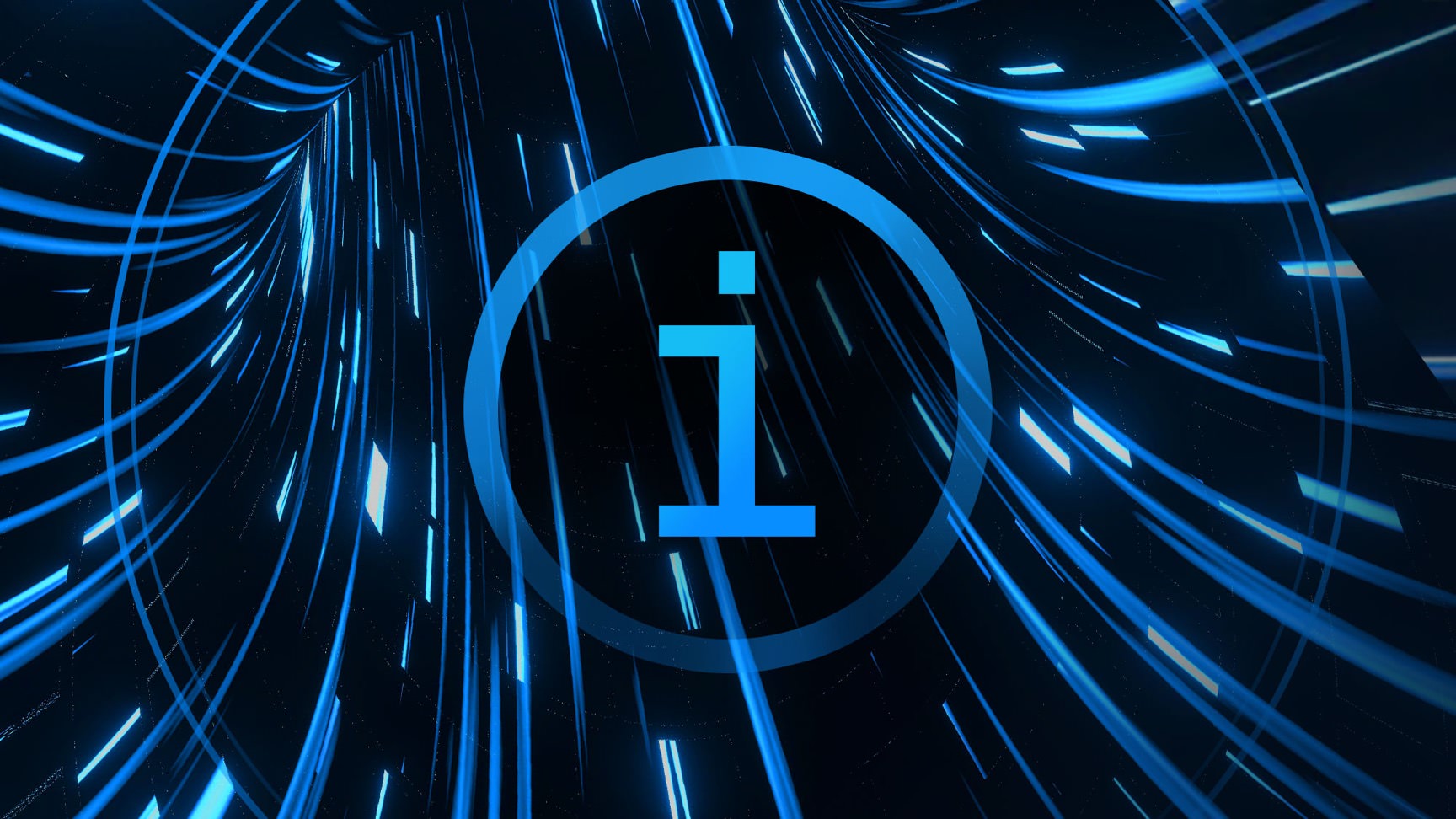 HyperDrive AMA 1 Recap
Since the Filecoin v13 'HyperDrive' Network upgrade announcement, the Filecoin community has been curious about what this upgrade means for the network as a whole. On June 8th, Filecoin hosted an AMA answering 25+ questions on the network upgrade, sealing, onboarding new storage deals and more.
A summary of the answers from the Q&A is here. We look forward to hosting more sessions like this as the v13 HyperDrive network upgrade approaches, so join us on Tuesday, June 22nd at 6pm PT for a HyperDrive Deep Dive - more details soon to come. In the meantime, stay tuned for updates on the Filecoin community forum, Filecoin Community Slack. You can also find us on Wechat (Filecoin-Official), and Twitter.
Learn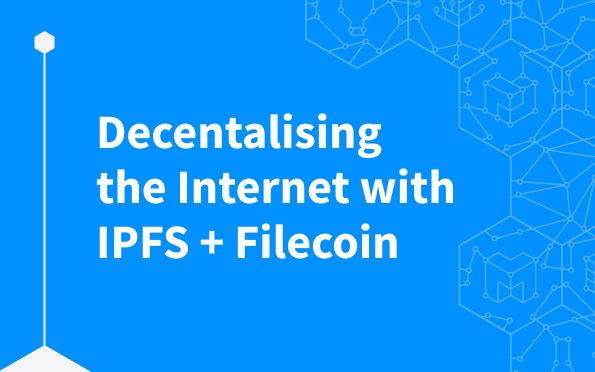 DI2F: Decentralizing the Internet with IPFS and Filecoin
The first edition of a research-focused workshop on decentralisation, IPFS and Filecoin is here! DI2F is taking place alongside IFIP Networking 2021 on 21 June 2021 and it has a packed programme full of exciting paper presentations, demos, abstracts, hands-on tutorials and invited talks! The workshop sessions will focus on protocol and architecture extensions, Decentralised Identity and Web 3.0 services.
The workshop's hands-on session will get the audience kickstarted with the IPFS essentials and a hackathon will kick off at the end of the day and run for the following three weeks, netting the finalists prizes of more than $1,000.
The workshop will run from 13:00-18:30pm UTC+3 on June 21st. Read the workshop program and register for the conference and workshop today. Note that non-author students can attend for free but still need to register.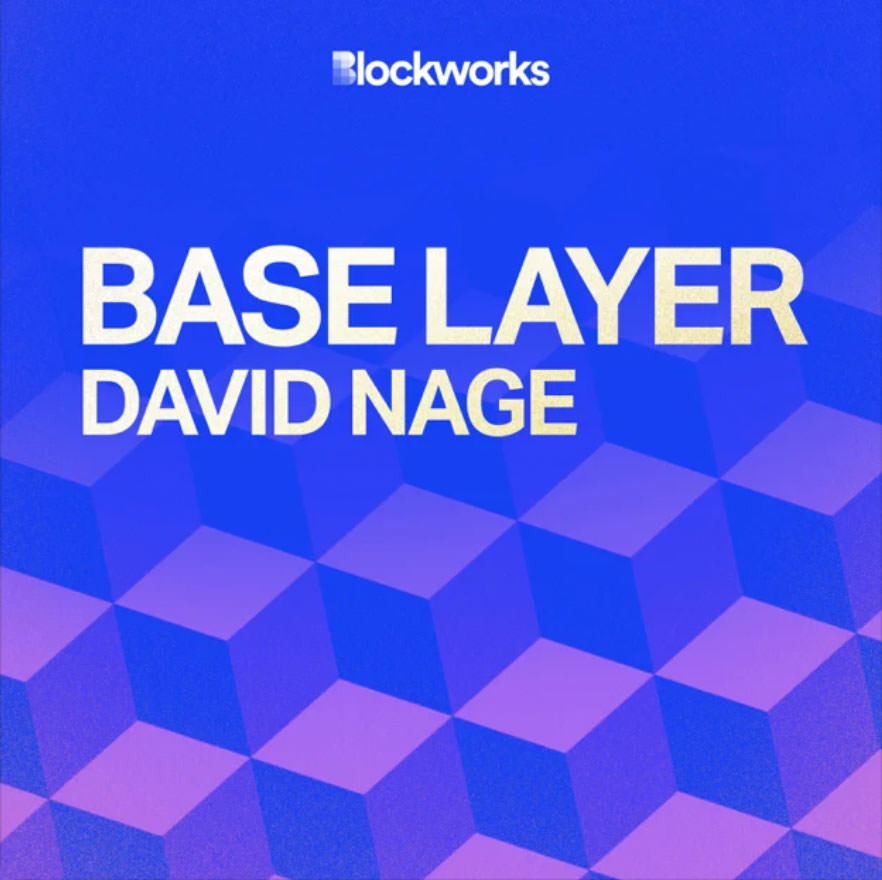 Base Layer Podcast featuring Colin Evran
Last week, Filecoin Ecosystem Lead, Colin Evran, joined David Nage on the Base Layer podcast to discuss the role of decentralized storage in Web 3.0. Be sure to add it to your listening list to learn about all things Filecoin, IPFS, and more!
Community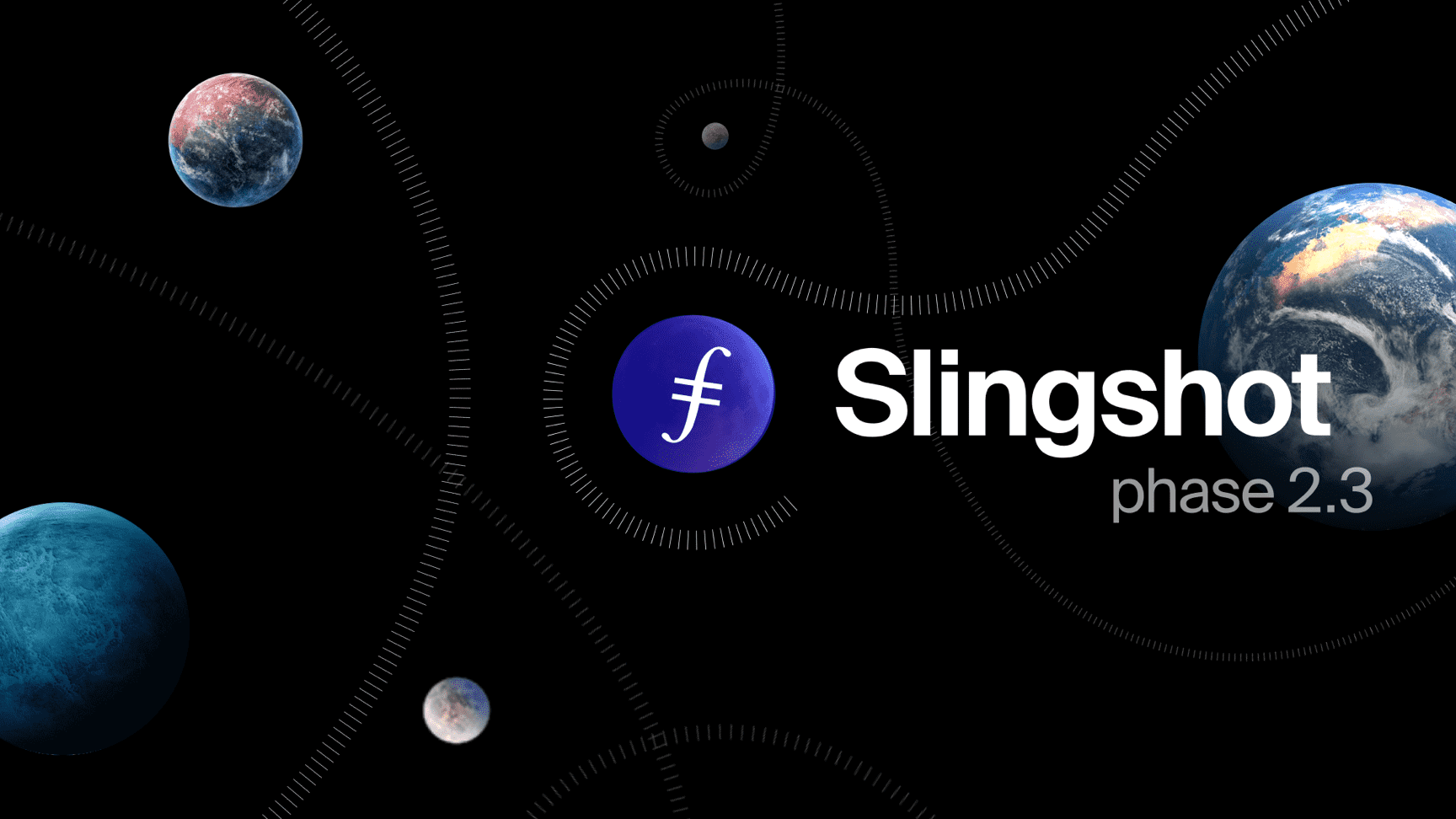 Slingshot Phase 2.3 Recap
The Slingshot Phase 2.3 Closing Ceremony on June 9th closed what has been one of the most productive phases of the Slingshot Competition yet. Over the last 2 months, several members of the Filecoin community participated in Phase 2.3 of the Slingshot competition. 25 teams onboarded nearly 9 PiB of data onto the network through 300,000 storage deals and were rewarded from a prize pool of 165,000 FIL! At the official phase end (May 14), ~13.4 PiB of data had been onboarded onto Filecoin through Slingshot. Watch the recording of the Phase 2.3 Closing Ceremony to learn more about the key takeaways from this Phase and hear from some of the participating teams! For a full recap, check out this blog post.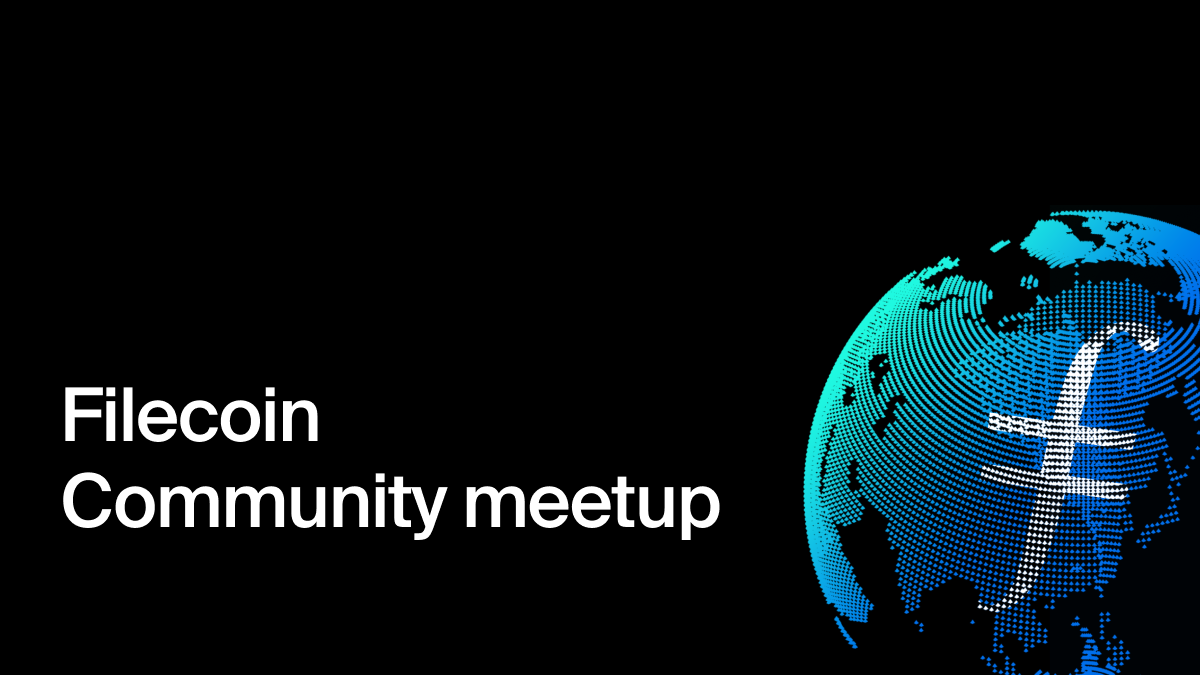 Join us for the July Meetup
Filecoin community meetups are an opportunity to meet the people behind the many tools and projects being built in the Filecoin ecosystem. If you missed the June meetup, catch up on the recording featuring presentations from PowerLoom, Secured Finance, and Curio. And be sure to join us on July 13th at 1pm PST for the next virtual meetup — register here!
&nbsp
✊Get Involved!
Head over to the Filecoin project on GitHub and be sure to take a look at the community resources. Ask questions in the Filecoin Slack, discuss issues or new ideas in the community forum, follow us on WeChat @Filecoin-Official or send us your thoughts on Twitter by following @Filecoin.
The Filecoin blog and YouTube channel are also great sources of information if you're just getting started.
To receive this newsletter directly to your inbox, subscribe!