Filecoin News 42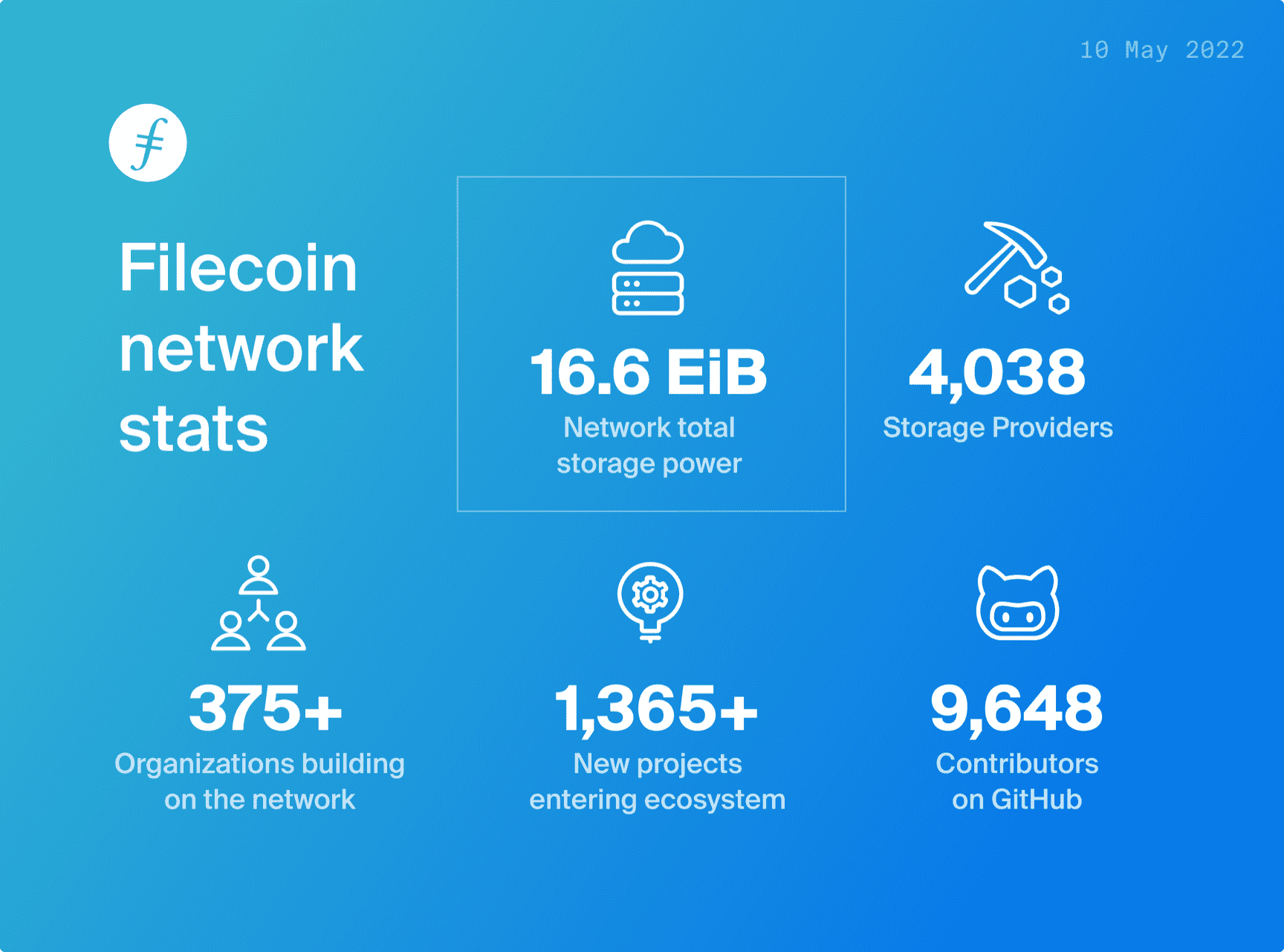 Community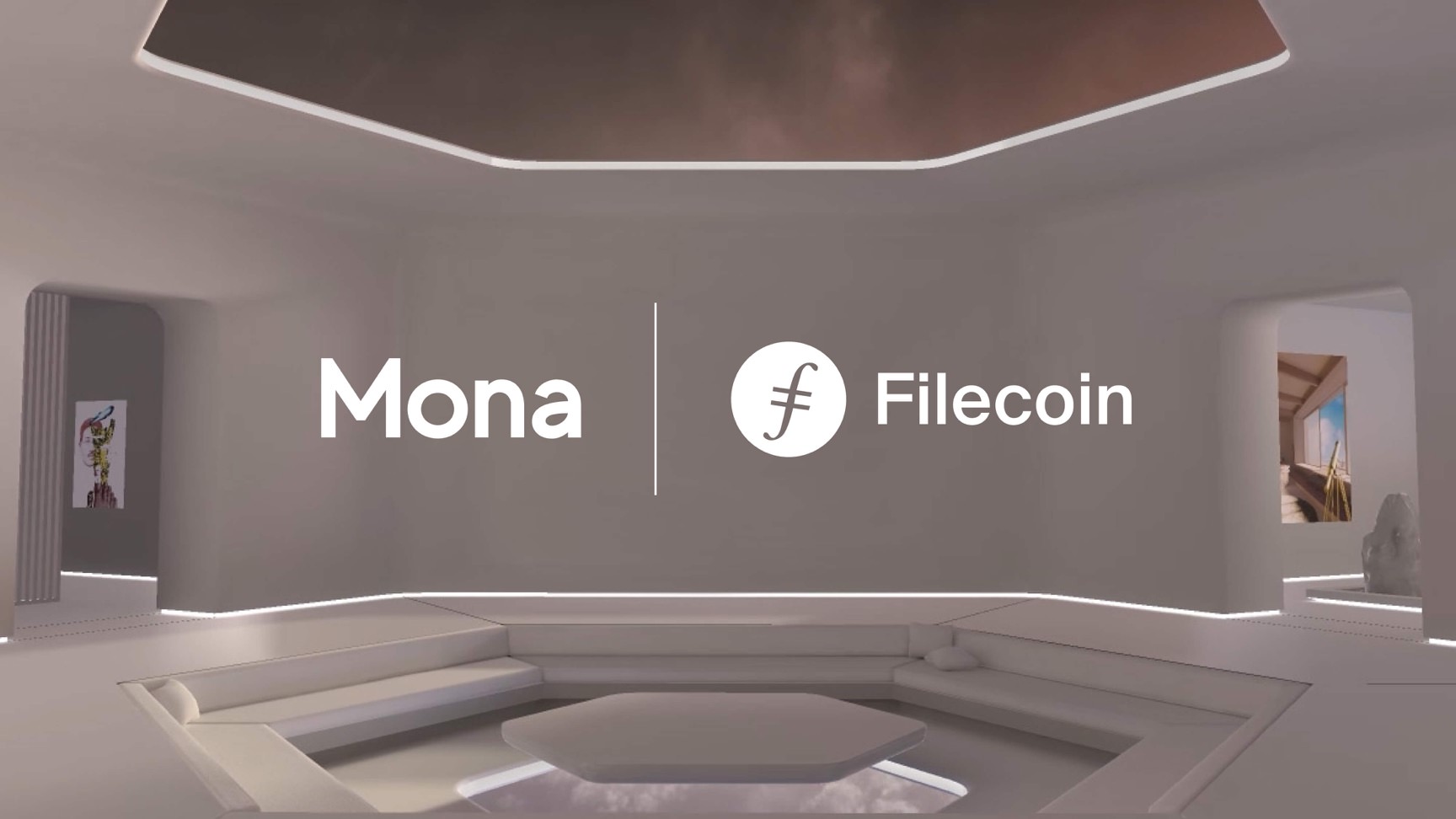 Building Worlds, Not Walls, With Mona
Mona is a metaverse world-building platform built for creators by creators. It offers incredible resolution and unparalleled performance for truly visionary Web3 experiences. More than 3,000 creators are already using the platform to design and mint online spaces, launch immersive exhibitions, host electrifying concerts, and more. Read more to find out how Mona builds these incredible experiences and stores them on Filecoin and IPFS via NFT.Storage.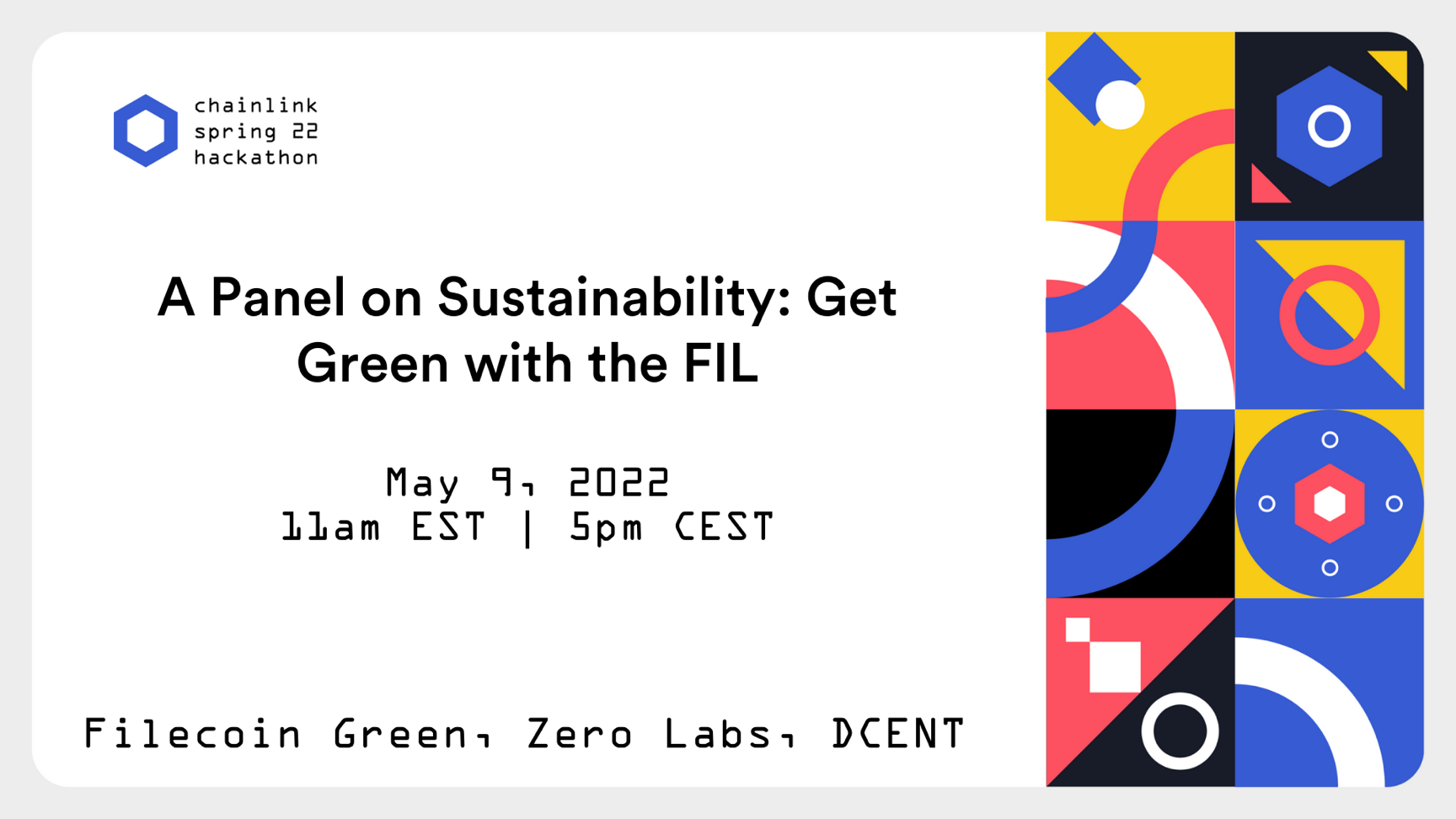 Getting Green with the FIL
The Chainlink Spring 22 Hackathon featured a panel on sustainability with the Filecoin Green community. Alan Ransil, Hidde Hoogland, Jonathan Waldenfels, and Momcilo Dzunic discussed powering Storage Provider setups with solar energy, building a global marketplace for renewable energy, and the sustainability tools developed by Filecoin Green. A full recording of the panel is available on Youtube.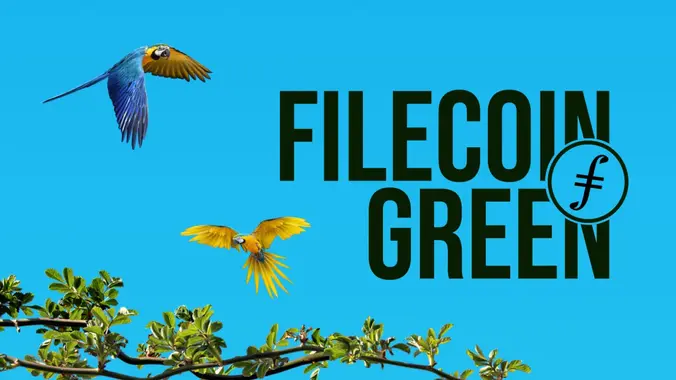 Filecoin Green Meetup
The Filecoin Green Meetup took place virtually last Tuesday, May 3, to discuss its efforts towards sustainability in blockchain technology. At the event, David Phelan discussed using weather data to underpin smart contracts for crop insurance and Marc Johnson talked about sustainability guidance for Filecoin Storage Providers. Catch up on the latest with Filecoin Green in the video recording of the meetup.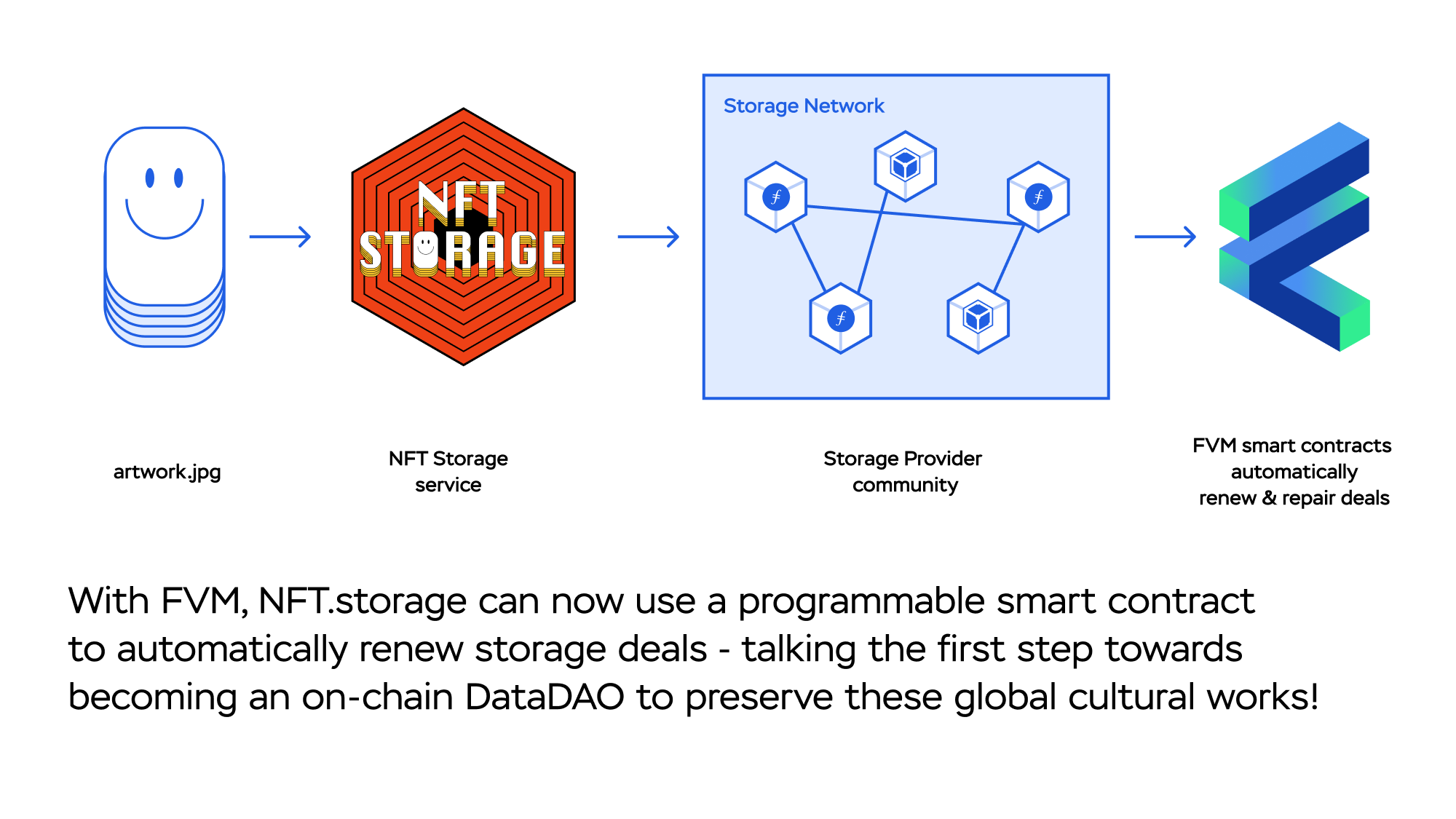 NFT.Storage at the Harvard in Tech Webinar
NFTs and the metaverse continue to be some of the most hotly debated topics in tech. Recently, Jonathan Victor joined the Harvard in Tech webinar to discuss the future of space and the importance of decentralized storage services like NFT.Storage. The chat was an in-depth exploration into what the use cases and new economies of NFTs and the metaverse will look like and their impact on traditional industries. Dive in for yourself and watch the recording of the webinar.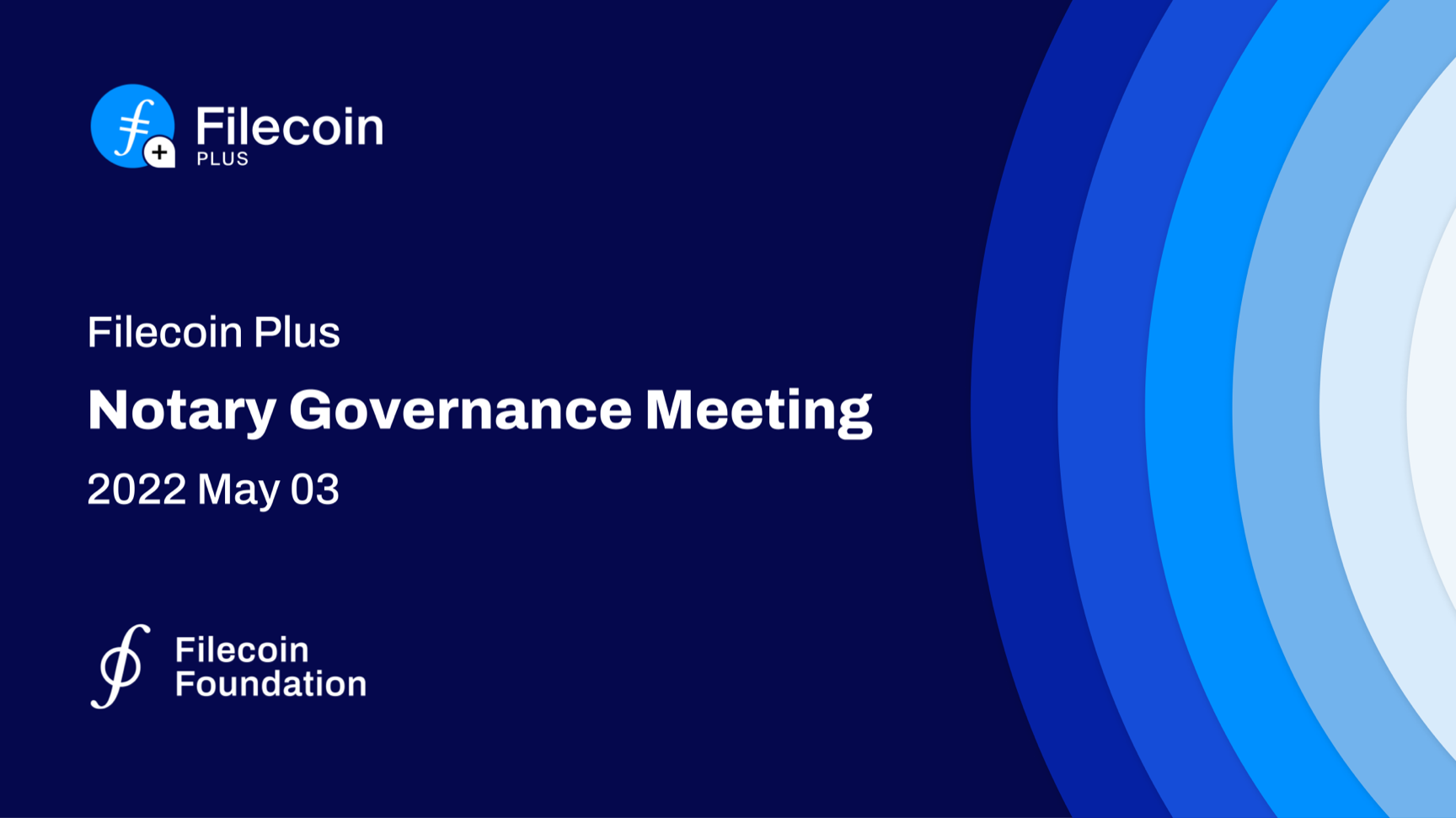 FIL+ Notary Governance Call
Last week the Filecoin community gathered for the FIL+ Notary Governance to discuss the Filecoin Plus program, notary onboarding happening on May 10, content and speaking requests for Fil+ Day on June 7, and a review of the LDN v3 proposal. If you missed it, check out the full recording of the event or feel free to browse through the meeting's slide deck.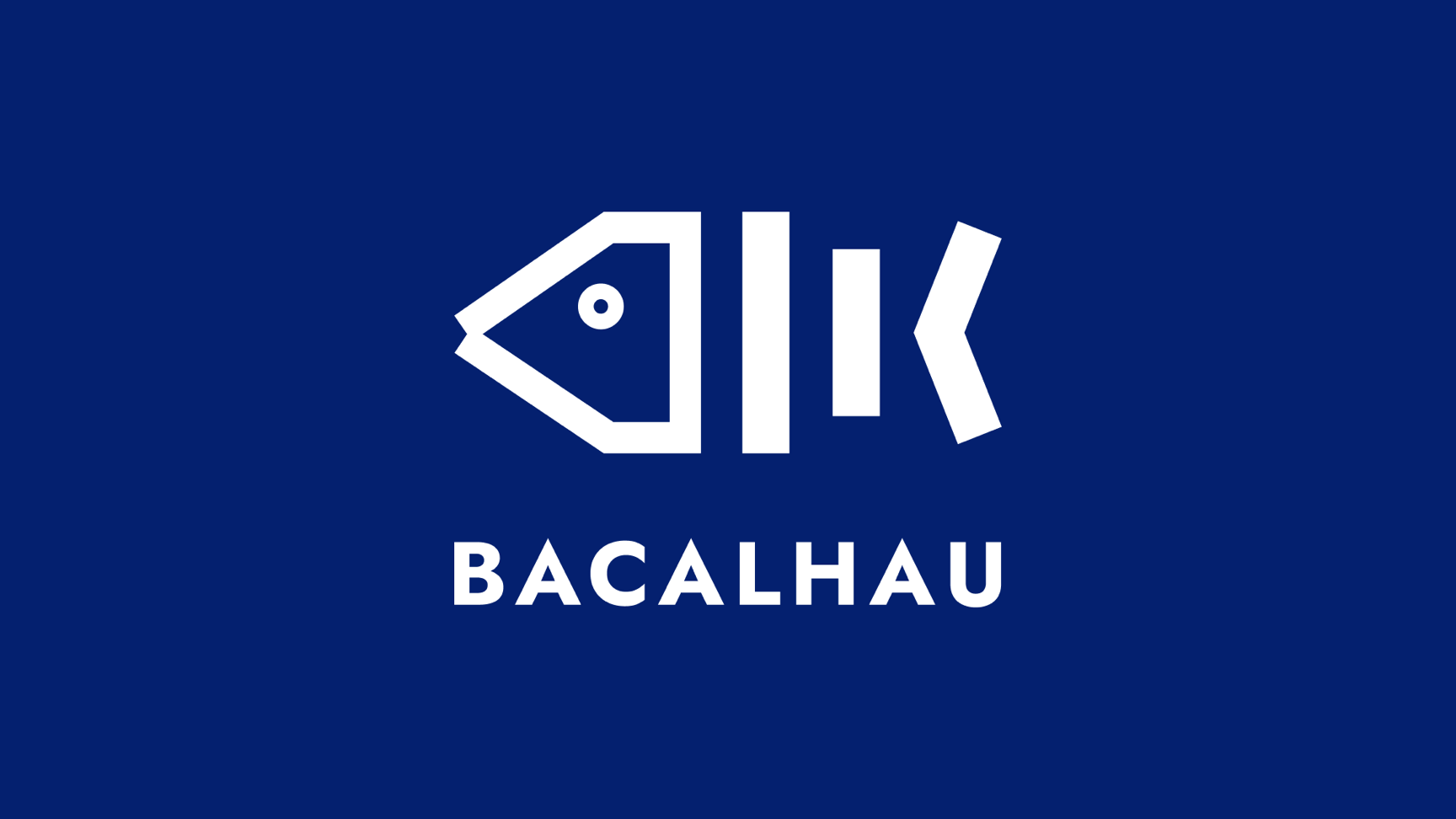 Project Bacalhau is Reinventing Science with Open Collaborative Computing
One of the biggest challenges in Big Data today is how to process growing datasets efficiently and quickly while managing costs. A project codenamed Bacalhau is taking on this challenge to bring data processing to the nodes where it is stored on Filecoin and give researchers and data engineers the ability to publicly reproduce data pipelines. Learn more about the project on GitHub and reach out to the team if you're part of the scientific community and would like to provide feedback. You can also join the Bacalhau community's Slack channels #bacalhau and #bacalhau-scientific-community.
Tools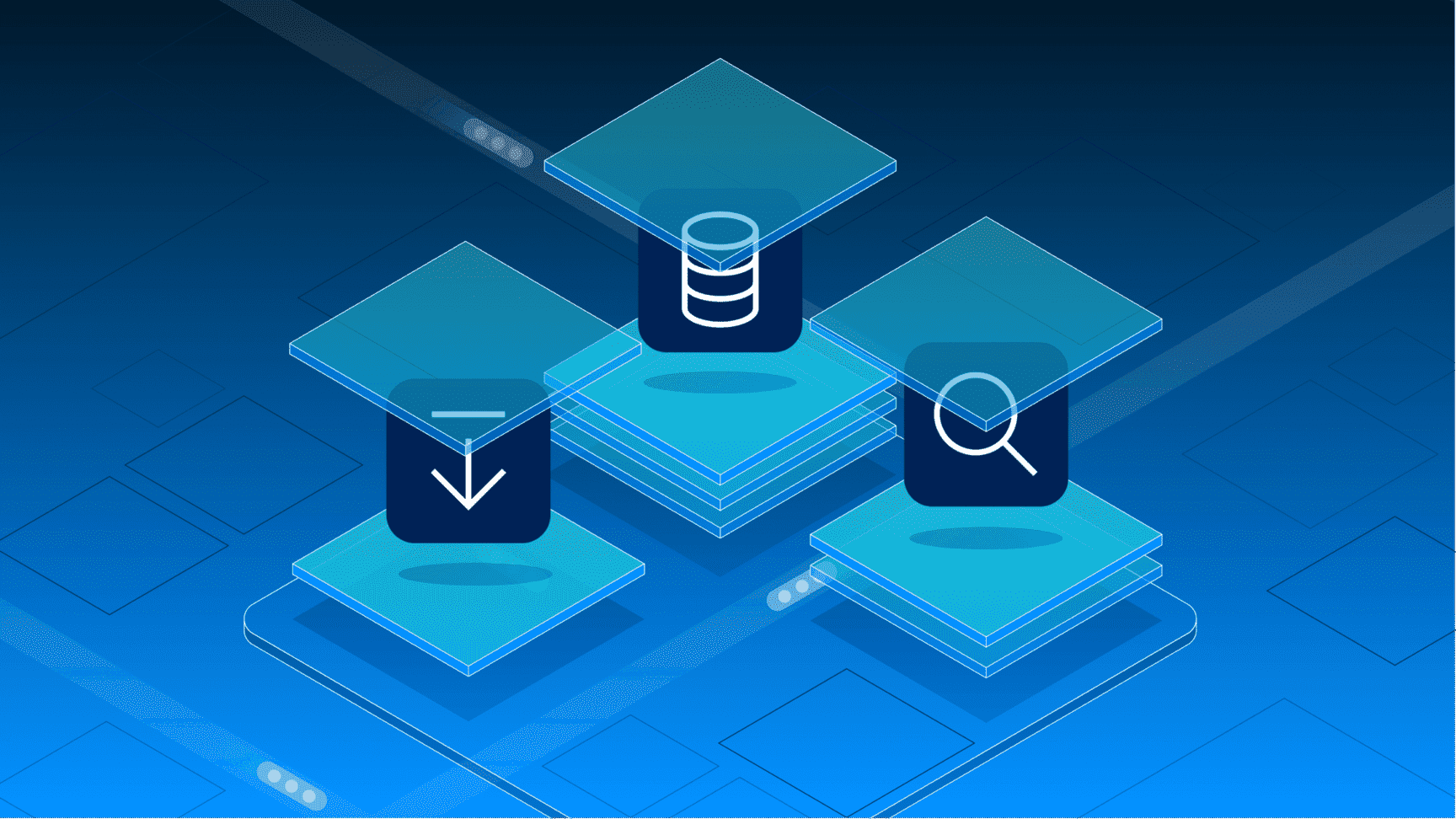 Tools for Building Consumer Applications with Filecoin
You no longer need to have to know the nitty-gritty details of how to set up a Lotus node or make storage deals in order to build applications that take advantage of the Filecoin network. A growing number of tools are making it easy for teams and developers to build solutions that benefit consumers and give them access to decentralized storage. Explore which ones you can leverage to store standard application or NFT data via APIs or store large scale data for your own applications on the Filecoin blog.
Events
A Chat About the Filecoin Network Indexer
The Filecoin Network Indexer AMA and Q&A happened yesterday, May 10th, at 3 pm UTC with Honghao Qiu, Will Scott, Andrew Gillis, and Mayank Pandey. Indexers are nodes that store mappings of CIDs to providers for Filecoin content discovery. Read more about it on the Filecoin blog.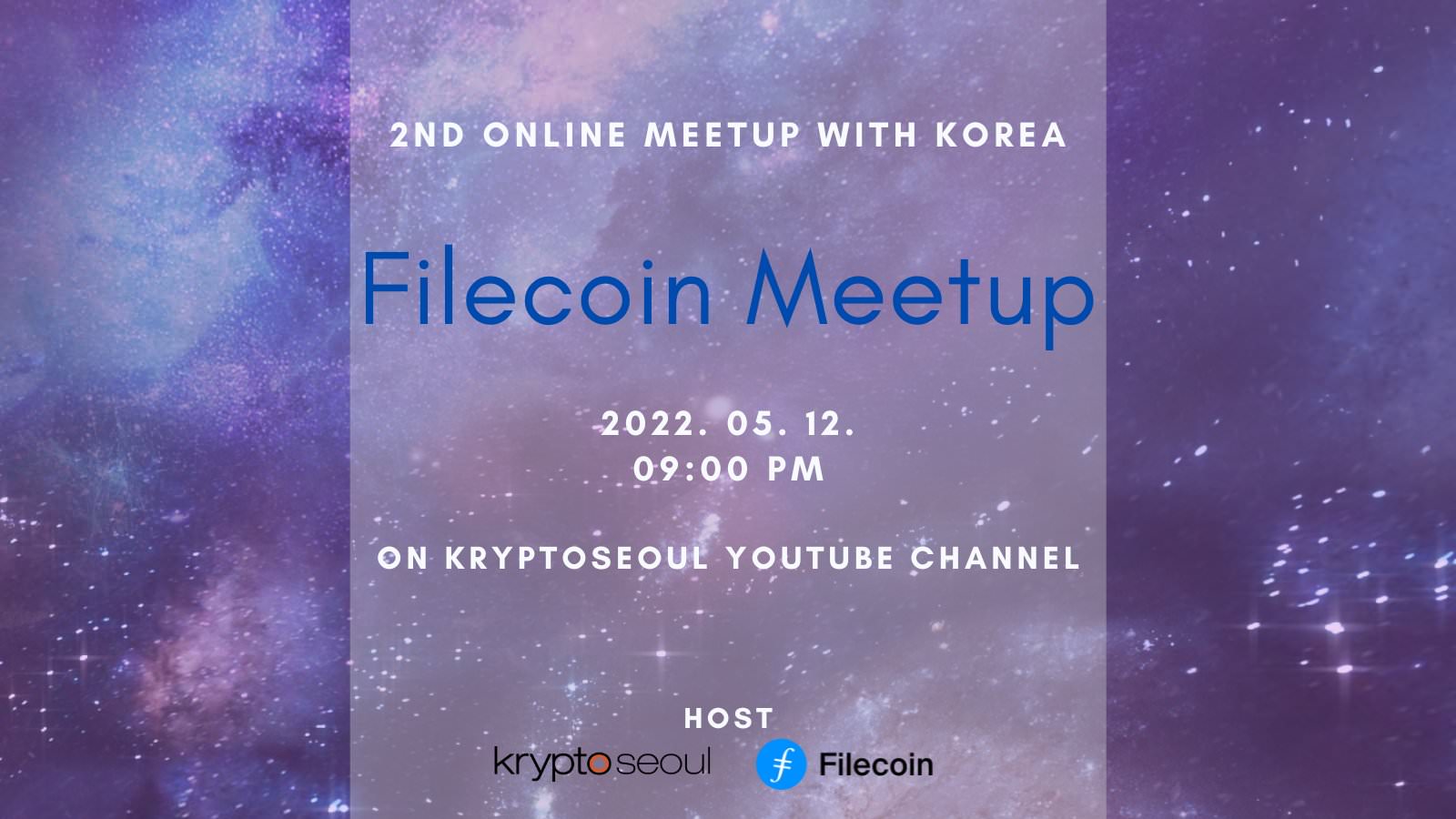 Filecoin Meetup in South Korea
The Filecoin community is celebrating its second online meetup in South Korea hosted by KryptoSeoul. The event will take place on May 12 at 9 pm (GMT+9) and focus on the Storage Provider community's recent update. Stefaan Vervaet will share useful information about providing storage on the Filecoin network and answer questions in a Q&A session. More details are available on the KryptoSeoul Twitter.

Hedera22: Hello Smart Contracts
The Hedera community is celebrating its first Solidity smart contract hackathon. H22 features prizes for the best use cases of Filecoin and IPFS for decentralized storage and projects who use the technology via NFT.storage, web3.storage, Estuary, Fleek, Textile also qualify. The event is underway until May 16th. Join now!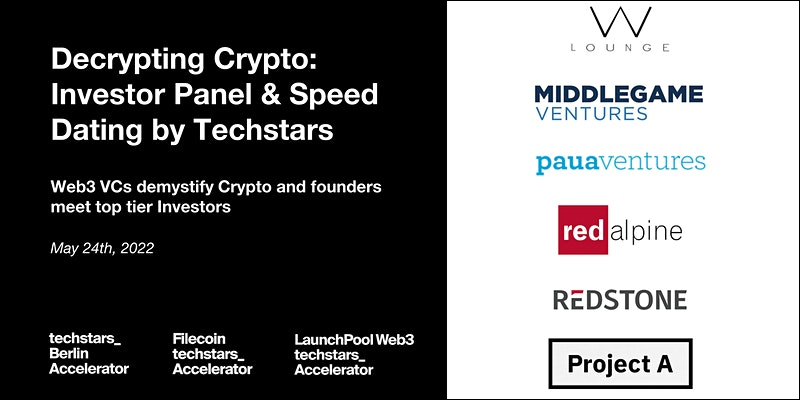 Decrypting Crypto: Investor Panel and Speed Dating by Techstars
Join the Filecoin Techstars Accelerator along with Techstars Berlin and Launchpool Web3 Techstars Accelerator for a community event on May 24, 2022 from 6 pm – 8:30 pm CEST. Early-stage founders will get to meet and hear from Web3 VCs by participating in panels and 10-minute speed-dating sessions in person or online. Register now!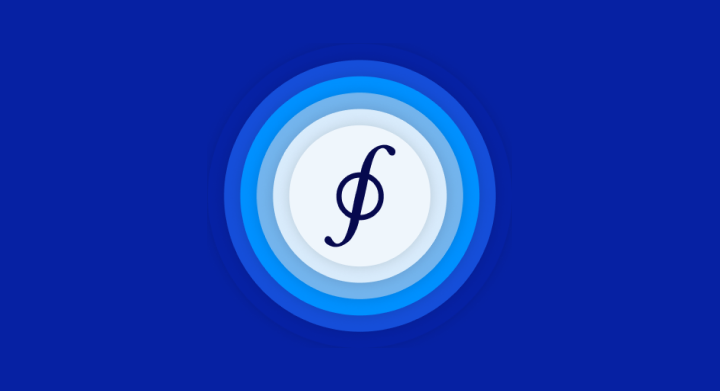 FIL Austin hosted by the Filecoin Foundation
Registration for FIL Austin is still open! On Wednesday, June 8th, the Filecoin Foundation is bringing the Filecoin community together IRL for workshops, panels, networking, and more– all dedicated to expanding the Filecoin network and growing the Web3 ecosystem. Register here to stay up-to-date on exciting FIL Austin details!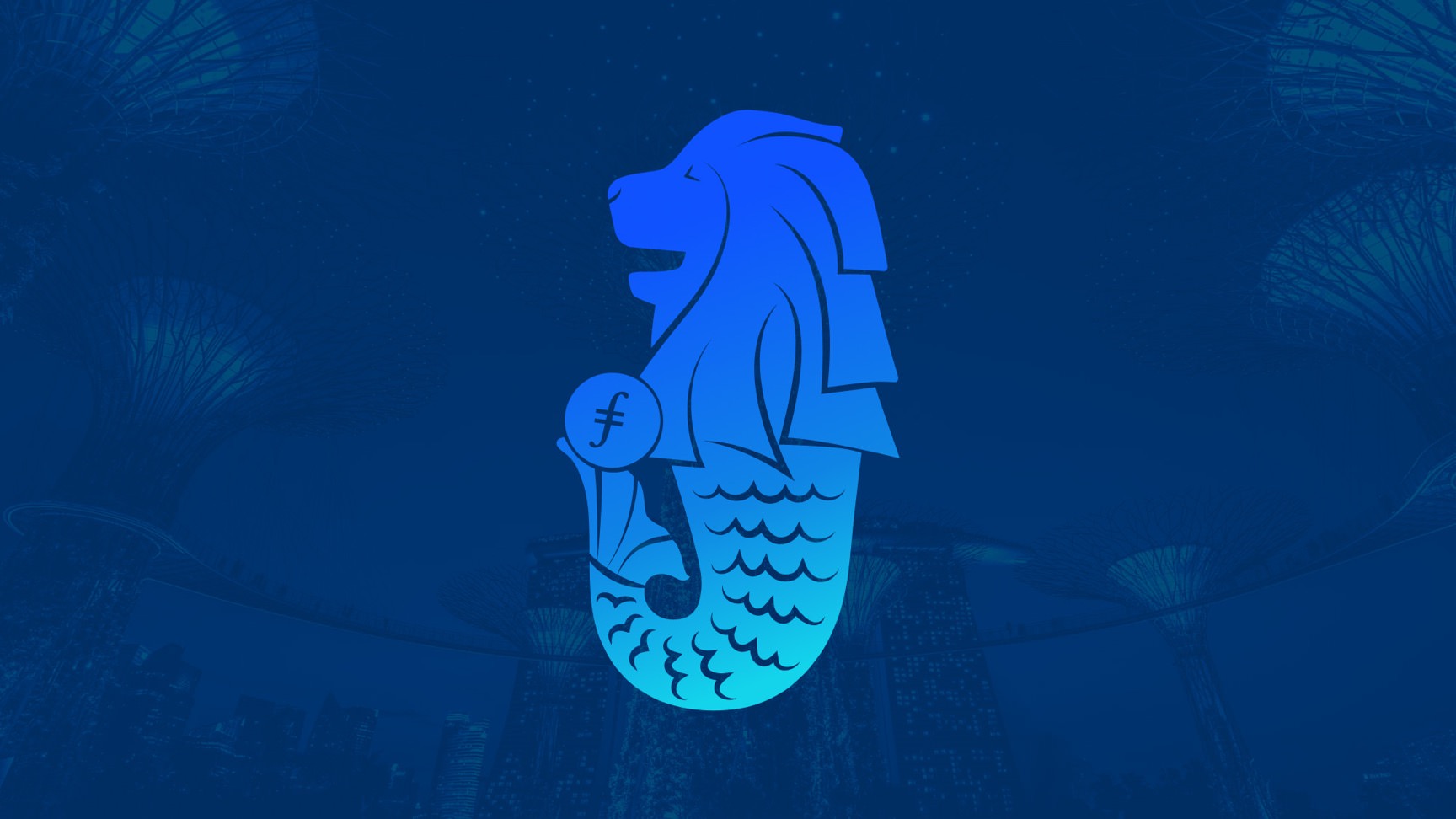 FIL-Singapore Summit
Over a thousand Web3 enthusiasts will be joining members of the Filecoin community for FIL-Singapore Summit, happening from August 16th-19th. The event will be a celebration of all the amazing progress in the ecosystem and a look ahead to the exciting future of the network. You can expect to hear from world-class speakers, join side events and meetups, and participate in challenging hackathons. Sign up now to host your own workshop or meetup at the event and read more on the Filecoin blog.
&nbsp
✊Get Involved!
Head over to the Filecoin project on GitHub and be sure to take a look at the community resources. Ask questions in the Filecoin Slack, discuss issues or new ideas in the community forum, follow us on WeChat @Filecoin-Official or send us your thoughts on Twitter by following @Filecoin.
The Filecoin blog and YouTube channel are also great sources of information if you're just getting started.
To receive this newsletter directly to your inbox, subscribe!