The Filecoin Orbit Community's Growth Around the Globe
Launched in early 2022, the Filecoin Orbit Community Program is composed of volunteers from around the globe who are passionate about Filecoin, IPFS, and the overall Filecoin ecosystem. These volunteers are working to educate others in their local communities about the Filecoin ecosystem and Web3 by hosting events and producing educational content.
Throughout this spring and summer, Filecoin Orbit ambassadors hosted over 20 events in 10 unique locations, with over 2,500 attendees — a 300% increase in attendees from Q1, 2022! This momentum would not be possible without the efforts of our volunteer ambassadors and the communities that they have worked so hard to build.
Spotlights
FIL Lagos Conference in Lagos, Nigeria: March 31 - April 2, 2022
Over 500 attendees gathered for FIL Lagos as the Filecoin community in Nigeria continued to explore the possibilities of Web3. The three-day conference included a mini-hackathon, workshops, and deep-dive sessions that explored IPFS, NFTs, FVM, dApp development, and the Future of Filecoin.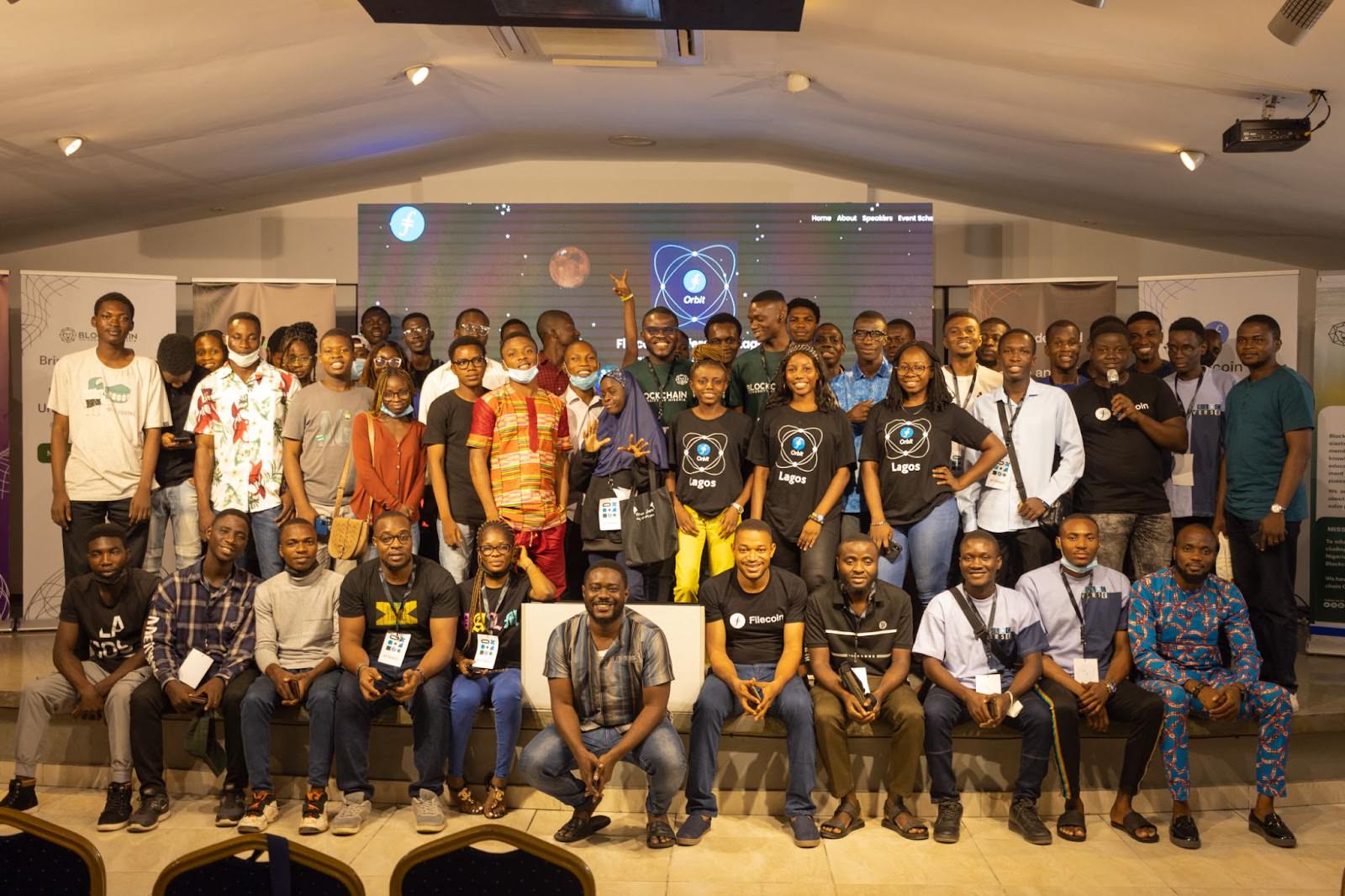 OpenGate AMA: May 17, 2022
OpenGate hosted an informative AMA with the Filecoin Foundation to talk more about the Orbit Community Program and the future of the Filecoin ecosystem. The virtual event took place on Discord and welcomed over 1,000 attendees.
NFT Data Storage Meetup in Kampala: May 22, 2022
The Orbit Community Program Uganda held an NFT Data Storage Meetup for over 90 people interested in becoming a part of the community. It was an opportunity to network and learn more from talented developers, builders, and providers in the Filecoin ecosystem.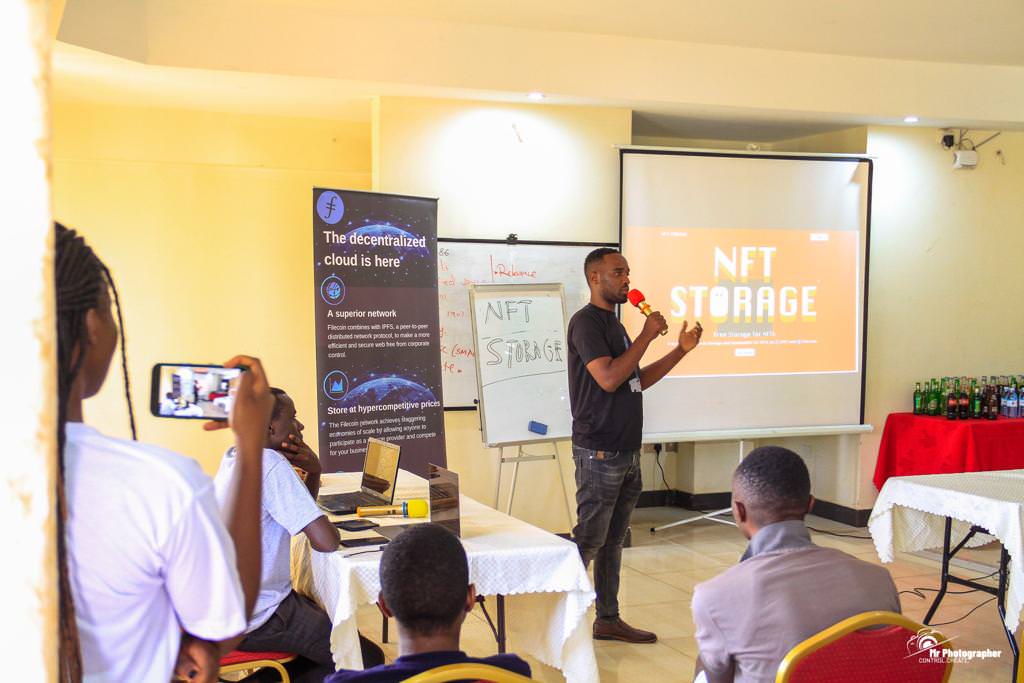 Intro to Filecoin & IPFS Meetup in Berlin: May 24, 2022
The NFT and DeFi Meetup with Filecoin and IPFS in Berlin offered an amazing networking opportunity for people interested in learning more about Web3 and decentralized storage. Speakers including Timo Lee, Konstantin Tkachuk, and Lukas Bresser covered topics such as building a metaverse with Filecoin and IPFS, their importance to NFTs, and how to find business opportunities in Web3.
Filecoin Orbit Boot at Sabasaba Exhibition: June 28 - July 13, 2022
The Filecoin Orbit Community Tanzania held a booth at the Sabasaba Exhibition in Dar Es Salaam that welcomed over 200 visitors interested in all things Web3. It was the perfect spot for visitors to dive a bit more into the topics surrounding blockchain infrastructure and decentralized storage.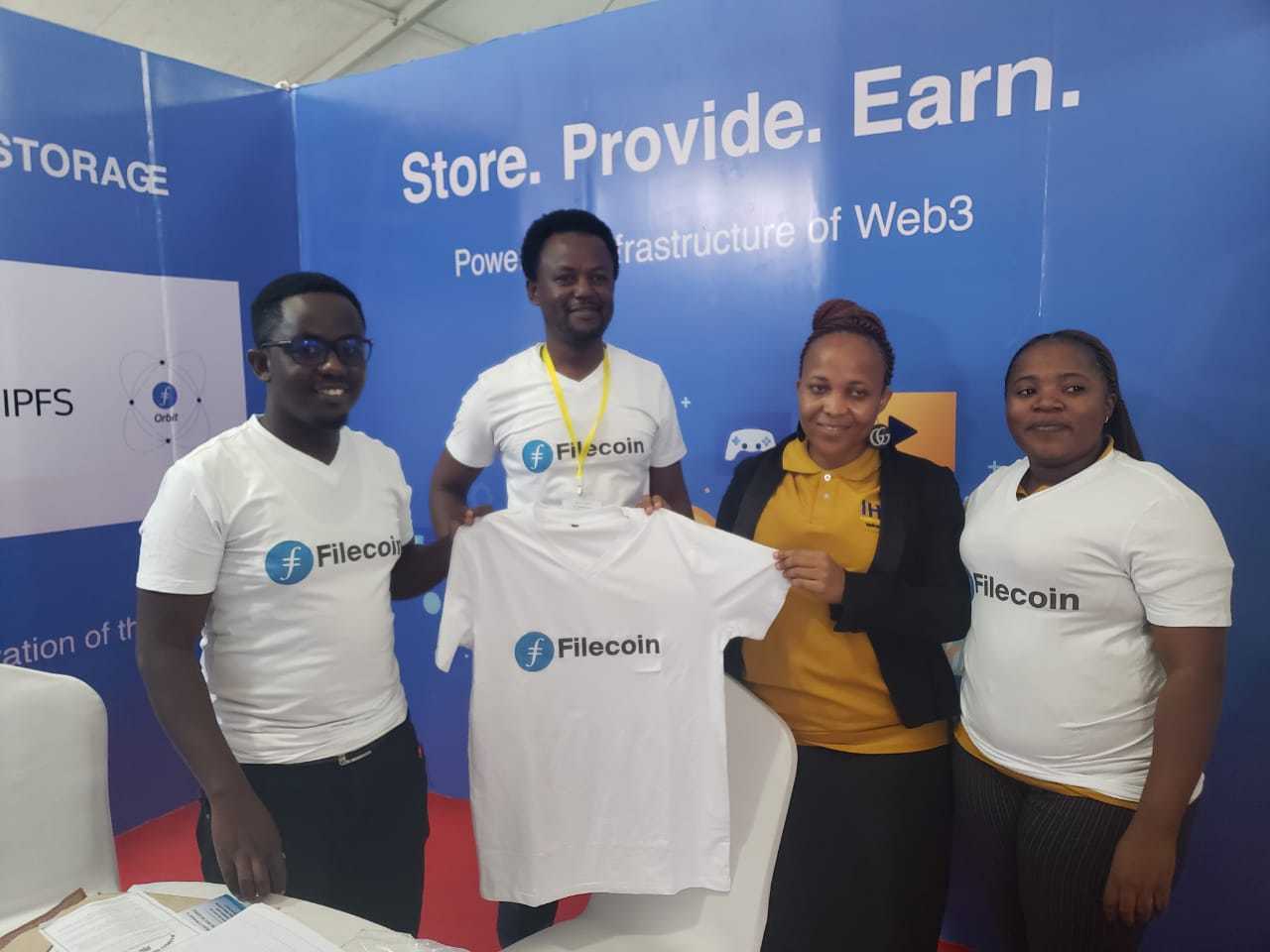 FIL-Toronto Summit: July 2-4, 2022
FilSwan to implement Web3 storage and computing. Other sessions included an introduction to Bacalhau, an overview of Estuary, as well a refresh on the basics of Filecoin and IPFS. Be sure to watch the FIL-Toronto playlist to catch up on the talks and panels featured at the event.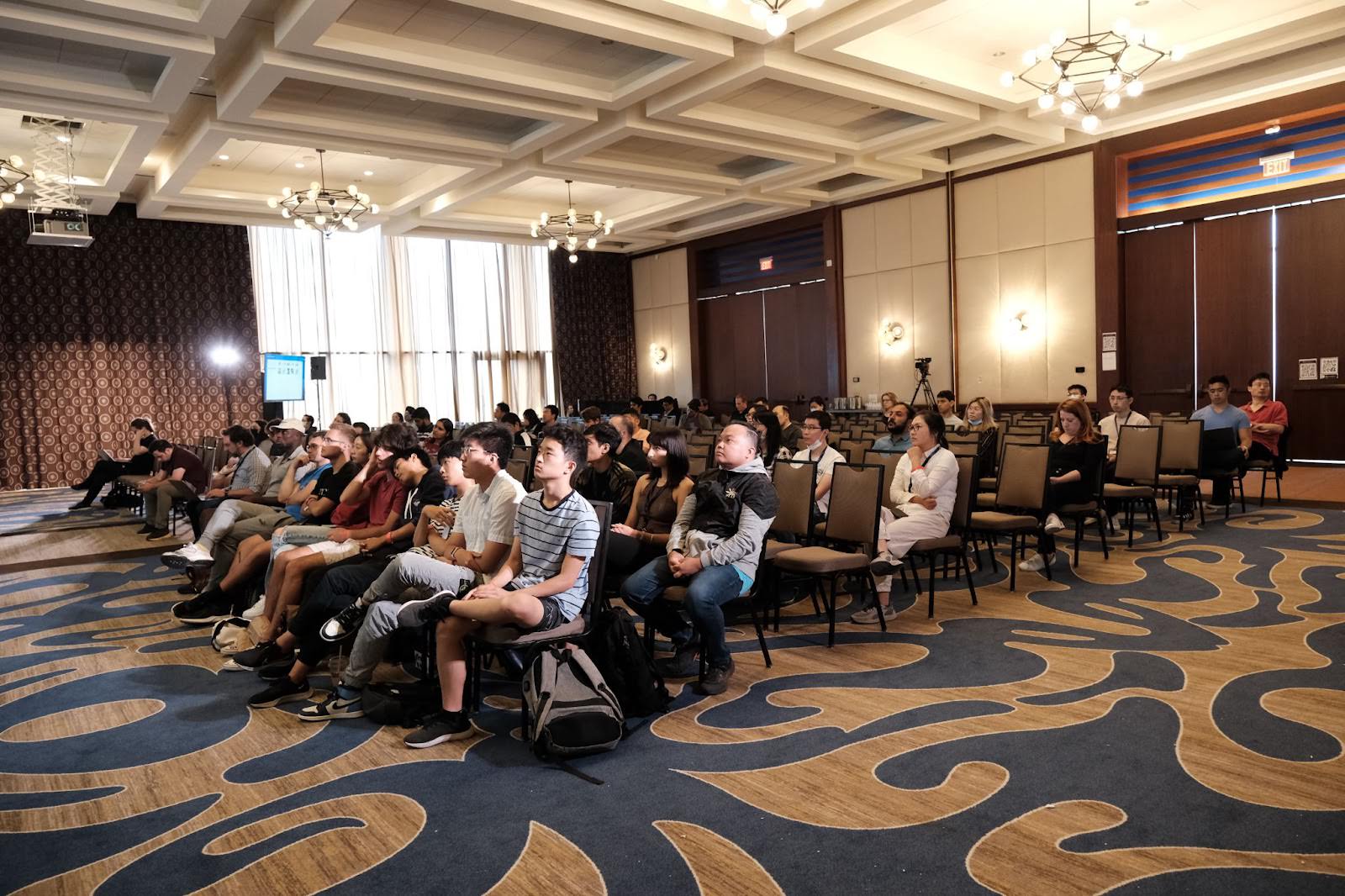 Global Decentralized Storage Meetup in Tanzania: August 6, 2022
Filecoin Orbit Community Tanzania and Ambassador Martin Kyanja, the Global Decentralized Storage Meetup in Tanzania offered another chance for Filecoin community members to get involved.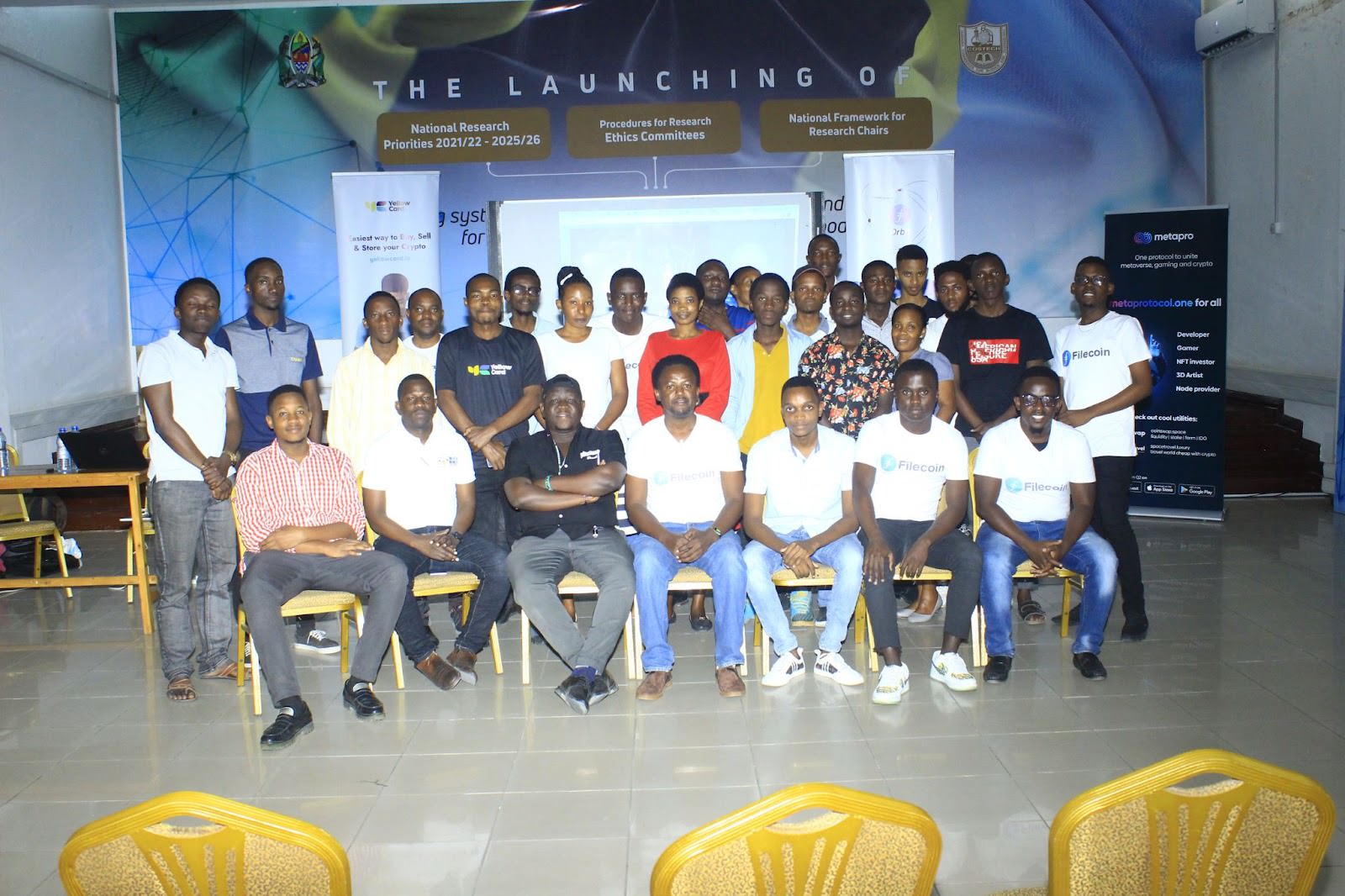 The Global Orbit Community
The Filecoin Orbit Community Program has continued to grow into a cohesive group of volunteers spread across the entire globe. The program will continue to welcome ambassadors with a wide variety of skills and backgrounds as it continues to support decentralized storage infrastructure across the globe.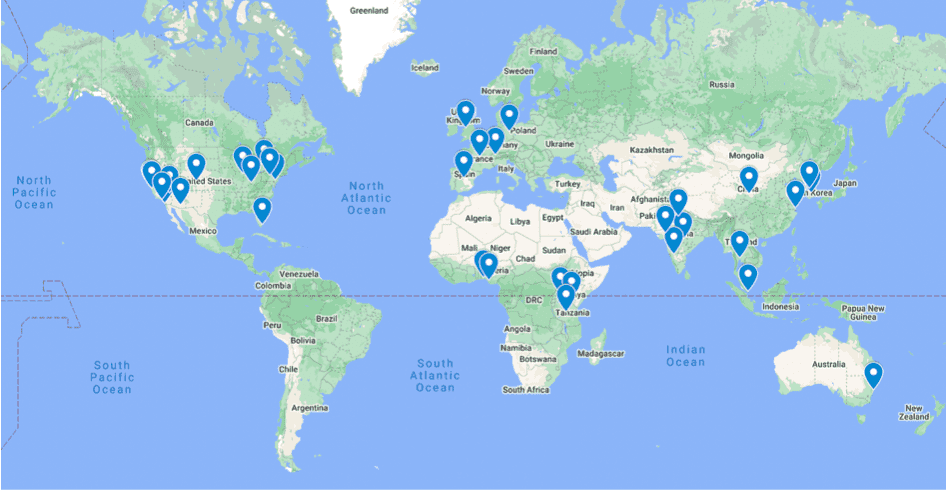 Get Involved
Apply to become a Filecoin Orbit Community Ambassador!
Join the Filecoin Orbit Meetup group that's close to you to meet other community members that are passionate about Filecoin and Web3:
You can also subscribe to the Filecoin Community Events Calendar, follow Filecoin and the Filecoin Foundation on Twitter, or the Filecoin and Filecoin Foundation Youtube channels.